Knowledge Translation 1 - Introduction
Ref. RENARD101-EN
Duration: 8 weeks

Effort: 20 hours

Pace: ~2h30/week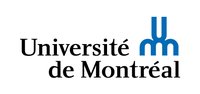 Description
Welcome to this introductory course on knowledge translation!
This course is part of a series titled "Knowledge Translation: Promoting Evidence-informed Practices and Policies."
These days, researchers, practitioners and decision makers are placing greater emphasis on using evidence to improve interventions, healthcare and the well-being of populations. This trend is particularly significant in sectors that address social issues such as health, social, educational and judicial interventions and services. This movement can be seen in the emergence of new approaches that promote an increased use of research: knowledge translation, evidence-informed decision-making and practices, knowledge mobilization, knowledge utilization, knowledge enhancement, etc.
Studies on the subject show that the process leading to the use of knowledge is so complex that science and research still barely get taken into account in practice and decision-making communities. There is consensus in scientific literature that the efforts made to make scientific knowledge available are necessary, but not sufficient, for their actual use in practice communities. This course has been designed to address these issues.
This series of free online courses was developed by the RENARD research team (équipe de Recherche sur les Effets Non-Académiques de la Recherche et ses Déterminants) in collaboration with the IRD (Institut de Recherche pour le Développement) and with the support of Université de Montréal's CPU (Centre de pédagogie universitaire).
MOOC 1 is an introduction to Knowledge Translation. It offers you a chance to familiarize yourself with the basic concepts of knowledge translation and learn to identify the factors that promote or discourage knowledge use. The most effective mechanisms for optimizing research use will be presented to you. You can start learning about several knowledge translation tools and activities (infographics, policy briefs, deliberative dialogues, etc.). By the end of this MOOC, you will be better prepared to plan a translation process and evaluate its impact.
Module Overview
Module 1 - Basic Concepts of Knowledge Translation
Module 2 - Research on Knowledge Translation
Module 3 - Planning a Knowledge Translation Process
Module 4 - Knowledge Brokering
Module 5 - Developing Knowledge Translation Tools - Policy Brief, Infographic and Video
Module 6 - Preparing an Oral Presentation and Slideshow
Module 7 - Organizing a Deliberative Workshop
Module 8 - Evaluating the Impact of Knowledge Translation
Other MOOCs in this series
Knowledge Translation 2 - Policy Brief
Knowledge Translation 3 - Knowledge Brokering (Later in 2022)
This series of courses is free and accessible throughout the year. You can participate at your own pace.
How does the course work?
Several teaching methods are used to facilitate your learning:
Educational videos presenting theoretical notions and concrete examples
Vox pops presenting the point of view of people working in the field
Short quizzes to validate your understanding of the concepts presented
Readings to consolidate and deepen your learning
Practical exercises allowing you to put into practice the notions learned
Target audience
This online course is intended for anyone who wants to learn and develop skills to conduct knowledge translation activities, such as researchers, student researchers, research professionals, health professionals, decision-makers and managers of health interventions and services, etc. Although this course is most applicable to the health and social services field, it is relevant to many other fields.
Course certificate of achievement
This MOOC represents approximately 20 hours of free content. You will be offered a certificate upon completion of this course, as long as you receive a score of at least 60% on the module exams. This certificate of achievement is free.
Course runs
RENARD101.1-en
Enrollment

From Dec. 17, 2021 to ...

Course

From Jan. 17, 2022 to ...

Languages

English
Enroll now
With the participation of...
Julie Lane, Ph.D
Assistant Professor, Faculty of Education | Université de Sherbrooke
Maman Joyce Dogba, Ph.D
Associate Professor, Department of Family Medicine and Emergency Medicine | Université Laval
Mathieu-Joël Gervais, Ph.D
Associate Professor, Department of Psychology | Université du Québec à Montréal
Catherine Hébert, M.Sc
Documentary Filmmaker | Mango Films Saliha Ziam, Ph.D Professor of Health and Social Services Management at the School of Business Administration | Université TÉLUQ
Marc-Olivier Schüle, M.Sc
Co-founder and CEO of Myelin Doctoral candidate in psycho-education | Université de Montréal
Instructional design
Dominique d'Anjou
Instructional Designer | Centre de pédagogie universitaire, Université de Montréal
Caroline De Coninck
Instructional Designer | Centre de pédagogie universitaire, Université de Montréal
Media
Francis Brosseau
Media Designer | Centre de pédagogie universitaire, Université de Montréal
Mélodie Averna
Media Designer | Centre de pédagogie universitaire, Université de Montréal
Michel Desroches
Cameraman | Productions
Michel Desroches Thomas Zoricak and Romain Laporte
Audiovisual Production | Service AGIR - Université Paris Descartes
Special Project Advisor
Robert Gérin-Lajoie
Special Project Advisor | Centre de pédagogie universitaire, Université de Montréal
Support & quality control
Vincent Laberge
EDUlib | Centre de pédagogie universitaire, Université de Montréal
Partners
We also wish to thank all the participants who were featured in the vox pop videos!
This course is part of a program